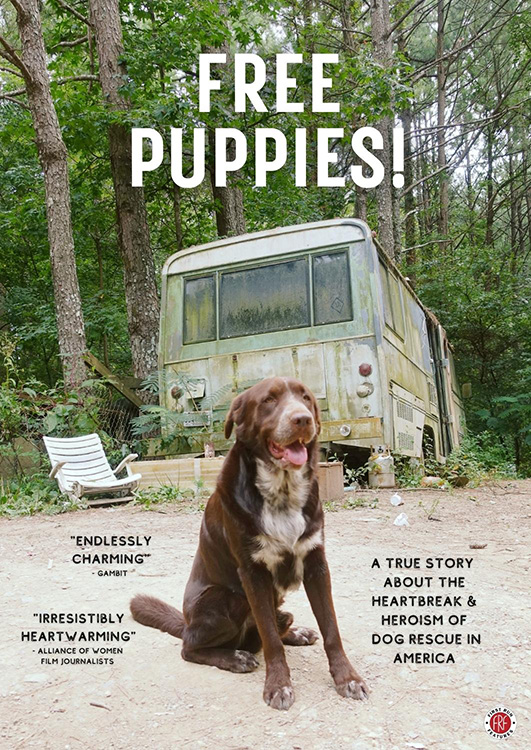 Free Puppies!
Directed by Christina Thomas, and Samantha Wishman
Year: 2022
Country: U.S.
Language: English
English Closed Captions
If you're looking for a dose of wiggly, waggy, puppy-dog cuteness in FREE PUPPIES!, you won't be disappointed—but along with it, you'll gain a new awareness of a chronically overlooked crisis that's dogging the rural American South. Skimpy funding for shelters, high rates of poverty and a warm climate have led to an overwhelming influx of stray dogs with nowhere to go. Directors Samantha Wishman and Christina Thomas narrow their focus to Dade County in northwest Georgia, where an intrepid group of local women have stepped up to compensate for the lack of an operating animal shelter. Their grassroots efforts to start up a spay-and-neuter program, rescue countless adorable strays from euthanasia and neglect, and place them in loving "forever homes" will pluck at the heartstrings of any dog person. This simple, subtle doc is the perfect combo of warm fuzzies and a serious (and sometimes heartbreaking) mission.
Cast
Monda Wooten
Ann Brown
Ruth Smith
Crew
Directed by Samantha Wishman and Christina Thomas