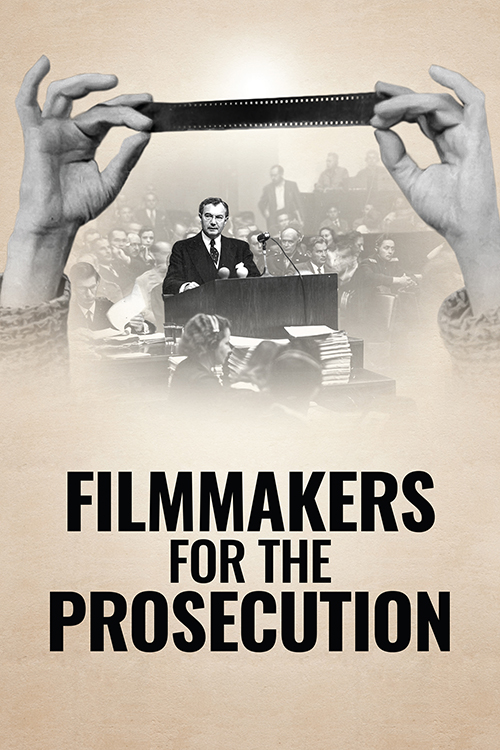 Filmmakers for the Prosecution
Directed by Jean-Christophe Klotz
Year: 2022
Country: France, U.S.
Language: English and French with English subtitles
English Closed Captions
Adapted from Sandra Schulberg's monograph, FILMMAKERS FOR THE PROSECUTION retraces the hunt for film evidence that could convict the Nazis at the Nuremberg Trial. The searchers were two sons of Hollywood – brothers Budd and Stuart Schulberg – serving under the command of OSS film chief John Ford. The motion pictures they presented in the courtroom became part of the official record and shape our understanding of the Holocaust to this day. Seventy-five years after the trial, French journalist and filmmaker Jean-Christophe Klotz returns to the German salt mines where films lay burning, uncovers never-before-seen footage, and interviews key figures to unravel why the resulting film about the trial – Nuremberg: Its Lesson for Today by Stuart Schulberg – was intentionally buried by the U.S. Department of War. Klotz's riveting film also fills in the gaps of how these groundbreaking materials were sourced, and poses still-pertinent questions about documentarians' obligations to posterity.
"Haunting and vivid. What this documentary shows is how a vital and indispensable principle of humanity was restored." [on Nuremberg: Its Lesson for Today]
---
"Critic's Pick! Riveting. More powerful than any fictional courtroom drama could hope to be." [on Nuremberg: Its Lesson for Today]
---
"Mesmerizing. Nuremberg couldn't be more of the moment. Something of a minor miracle." [on Nuremberg: Its Lesson for Today]
---
"Powerful. A definitive rebuke to all Holocaust deniers." [on Nuremberg: Its Lesson for Today]
---
"The reason it has the power to shock, appall, and infuriate is because of its truth." [on Nuremberg: Its Lesson for Today]
---
Crew
Directed by Jean-Christophe Klotz
Produced by Sandra Schulberg