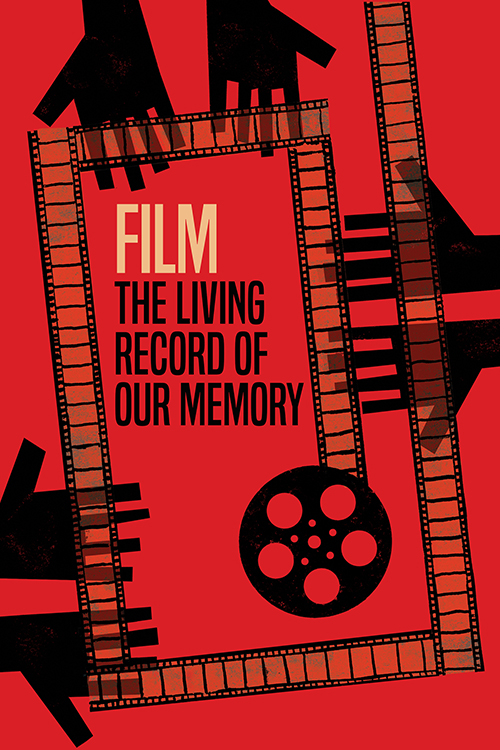 Film, the Living Record of Our Memory
Directed by Inés Toharia
Year: 2023
Country: Spain, Canada
Language: English, French, Japanese, Catalan, Arabic, Spanish
English Closed Captions
Why preserve film in a world where audiovisual materials seem so readily available online? That is the key question posed in FILM, THE LIVING RECORD OF OUR MEMORY, which features interviews with film archivists, curators, technicians, and filmmakers including Costa-Gavras, Jonas Mekas, Patricio Guzmán, Ken Loach, Bill Morrison, Fernando Trueba, Wim Wenders, and appearances by Martin Scorsese, Barbara Rubin, Idrissa Ouédraogo, Ridley Scott, and Ousmane Sembene. Together, they explore what film preservation is and why it is still so important to preserve celluloid, even in an increasingly digital world. Thanks to the tireless work of these film professionals, many of whom work unrecognized behind the scenes, we are still able to watch films that are more than 125 years old. This film pays tribute to their conviction that film holds our collective memory, and that access to film as it was meant to be seen may one day change a life. Film, The Living Record of Our Memory highlights the unique challenges of maintaining film, the cultural and political barriers to preservation, and the surprising risks of digital preservation. This work is critical because, as the film explains, so much of this heritage has already been lost forever.
"Reminds us that our cultural heritage is ever-vanishing and requires constant care just to survive."
---
"Invites us to consider the ways movies have become essential to the human experience… a dynamic look at what it takes and what it means to save movies from the dustbin."
---
"Gives these unsung heroes of the arthouse their due, establishing the high stakes of their mission and celebrating the small miracle that happens every time they rescue another title from the brink of extinction"
---
"There will bound to be new discoveries here for the most hardened film buff."
---
"A vigorous, energizing account of those providing a valuable cinematic service."
---
Cast
Martin Scorsese
Ridley Scott
Costa-Gavras
Jonas Mekas
Patricio Guzmán
Ken Loach
Ousmane Sembene
Bill Morrison
Wim Wenders
Crew
Directed by Inés Toharia