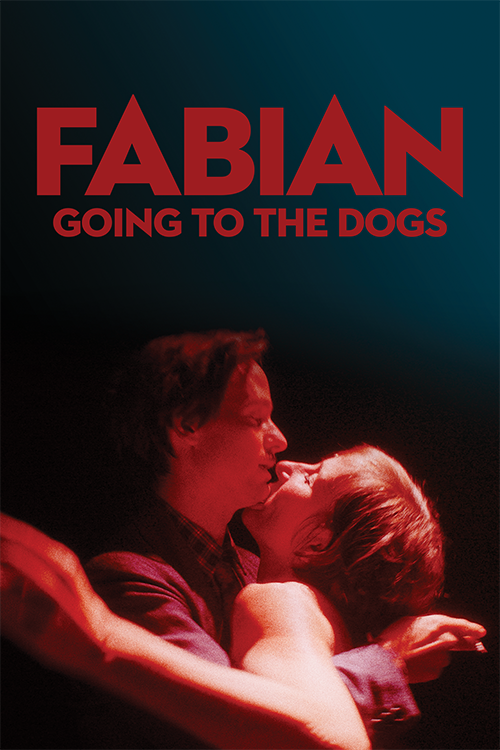 Fabian: Going to the Dogs
Directed by Dominik Graf
Year: 2021
Country: Germany
Language: German with English Subtitles
Berlin, 1931. Jakob Fabian works in the advertising department of a cigarette factory by day and drifts through bars, brothels and artist studios with his wealthy and debauched friend Labude by night. When Fabian meets the beautiful and confident Cornelia, he manages to shed his pessimistic attitude for a brief moment and falls in love. Not long after, he falls victim to the great wave of layoffs sweeping the city, plunging him back into a depression, while Cornelia's career as an actress is taking off thanks to her wealthy boss and admirer – an arrangement that Fabian finds difficult to accept. But it's not just his world that is falling apart… Veteran German director Dominik Graf (Beloved Sisters) wowed audiences at the Berlin Film Festival with this dazzling adaptation of Erich Kästner's classic of Weimar literature, set amid the twilight hedonism of pre-Nazi Germany.
"Exhilarating. An unpredictable visual experience. A sensuous, hedonistic Weimar epic."
---
"Resonates as both a fully fleshed-out melodrama and a grand portrait of the times. Draws out feverish currents of economic desperation and political turmoil. Utterly contemporary."
---
"Enthralling. A vigorous, expansive romance of the times."
---
"An ambitious remounting of Kastner's text, it's an uneasy calm before a wrathful storm."
---
"Genuinely haunting… there's no doubt that Fabian will go down as one of the year's best films."
---
"An intimate tale of friendship and tragic romance."
---
"A love story, an homage to Berlin and also to cinema."
---
"Takes seemingly familiar ground and breathes new life into it. Graf's use of split-screen, aggressive editing, and variety of film and video formats create a vibrant urgency."
---
"Fabian could be one of those rare contemporary German films to make a significant mark on a wider stage."
---
"A sprawling, radical, profoundly thoughtful period drama… puts a timeless spin on the material and makes it feel as urgently relevant as ever."
---
Cast
Tom Schilling
Albrecht Schuch
Saskia Rosendahl
Alioscha Stadelmann
Crew
Directed by Dominik Graf
Writers Dominik Graf and Constantin Lieb