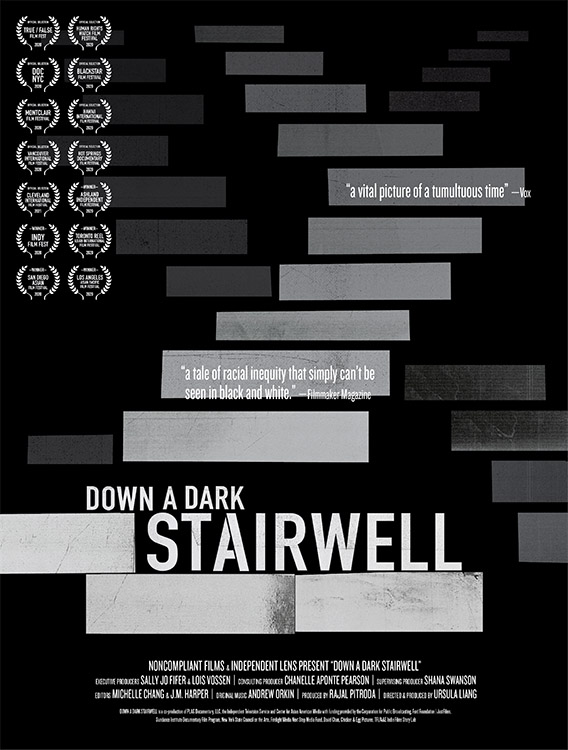 Down a Dark Stairwell
Directed by Ursula Liang
Year: 2021
Country: U.S.
Language: English with Cantonese and Mandarin
English Closed Captions
When a Chinese-American police officer kills an innocent, unarmed Black man in a darkened stairwell of a New York City housing project, it sets off a firestorm of emotion and calls for accountability. When he becomes the first NYPD officer convicted of an on-duty shooting in over a decade, the fight for justice becomes complicated, igniting one of the largest Asian-American protests in history, disrupting a legacy of solidarity, and putting an uneven legal system into sharp focus.
"Director Ursula Liang brings a history of racial injustice and police brutality into focus" — Ashley Jones, Vox Magazine
---
"Down a Dark Stairwell speaks directly to the here and now" —Nick Schager, Daily Beast
---
"unusually clear-sighted"— Stuart Klawans, The Nation
---
Cast
Peter Liang
Akai Gurley
Crew
Directed by Ursula Liang
Produced by Rajal Pitroda