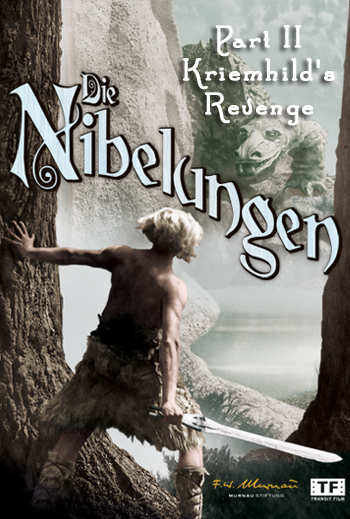 Die Nibelungen Part 2: Kriemhild's Revenge
Directed by Fritz Lang
Year: 1924
Country: Germany
Language: German intertitles with English subtitles
One of the greatest artistic and technical achievements of the German silent cinema, Fritz Lang's DIE NIBELUNGEN is a passionate retelling of Nordic legend, invested with all the resources of the colossal Ufa Studios.

Scripted by Lang and his wife Thea von Harbou (who later collaborated on Metropolis), and originally released as two separate features. In the long-underrated second half, the death of Siegfried causes fantasy to devolve into nightmare, as his beloved Kriemhild enacts a vengeance that contaminates everyone in its path - a vengeance as ferocious and uncompromising as anything the cinema has ever depicted.

This edition is mastered in HD from the extensive 35mm restoration conducted by the Friedrich-Wilhelm-Murnau-Stiftung, completed in 2012.
Cast
Rudolph Klein-Rogge
Hanna Ralph
Theodor Loos
Paul Richter
Georg John
Crew
Directed by Fritz Lang