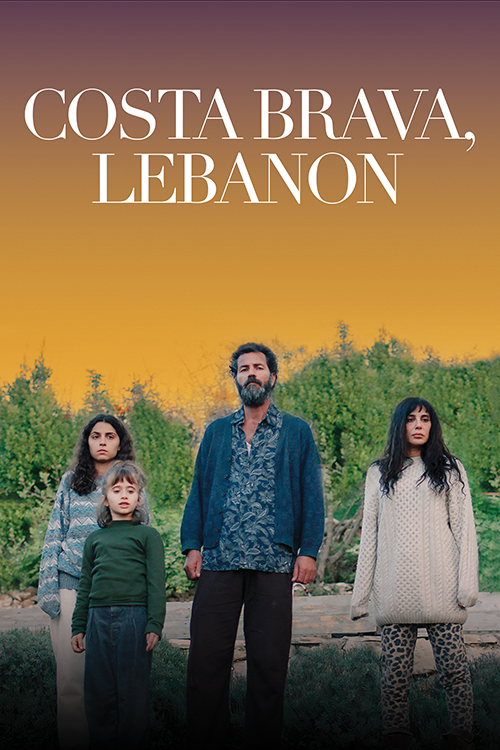 Costa Brava, Lebanon
Directed by Mounia Akl
Year: 2021
Country: Lebanon
Language: Arabic with English subtitles
Costa Brava, Lebanon captures the joys and frustrations of a close-knit family with an intimacy that feels startlingly natural, and sets them against a sharply drawn backdrop of environmental crisis. In the not-so-distant future, the free-spirited Badri family have escaped the toxic pollution and social unrest of Beirut by seeking refuge in an idyllic mountain home. Without warning, the government starts to build a garbage landfill right outside their fence, intruding on their domestic utopia and bringing the trash and corruption of a whole country to their doorstep. As the landfill rises, so does tension in the household, revealing a long-simmering division between those family members who wish to defend or abandon the mountain oasis they have built. Mounia Akl's stunning feature debut premiered at Venice and won major prizes at the Toronto and BFI London Film Festivals. Her unique gift with actors is evident in the sensitively realized performances she elicits from her cast, which includes award-winning filmmaker Nadine Labaki (Capernaum) and celebrated actor Saleh Bakri (The Band's Visit, Walid).
"Ambitious… smart and sensitive."
---
"A stellar near-future family drama. A film worth savoring."
---
"A terrific feature debut… works both as a compelling domestic drama and an elegant political allegory."
---
"Visually ripe and darkly funny. Akl comes out swinging as the next big thing in Middle Eastern cinema."
---
"Nadine Labaki and Saleh Bakri shine. Evokes a sense of encroaching disaster… and the exasperation of one family trying at all costs to hold onto what they've built."
---
"A thoughtful and compassionate portrait of a family caught up in an environmental crisis."
---
"A masterpiece. Beautiful, soulful and important"
---
Cast
Saleh Bakri
Nadia Charbel
Ceana Restom
Geana Restom
Nadine Labaki
Crew
Cinematographer Joe Saade
Writer Clara Roquet
Directed by Mounia Akl