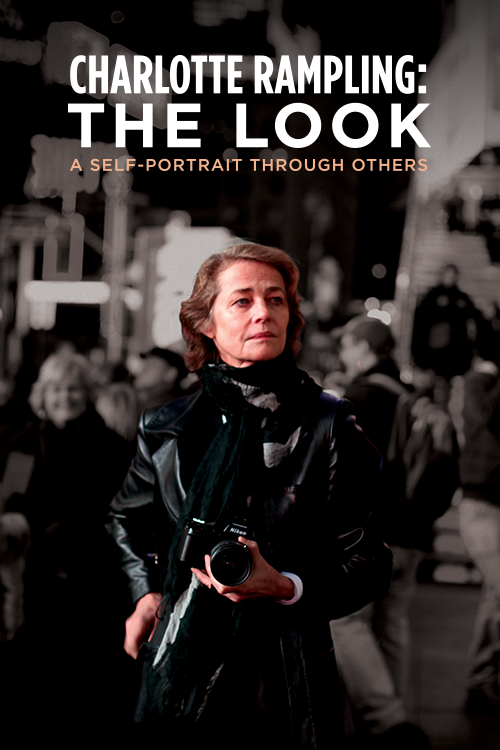 Charlotte Rampling: The Look
Directed by Angelina Maccarone
Year: 2011
Country: France, Germany
Language: English, French, and German with English subtitles
Legendary actress Charlotte Rampling (Heading South, Melancholia) is "the perfect confluence of brains and beauty" (Time Out NY), and THE LOOK is the entrancing documentary that brings you into intimate contact with both.

Director Angelina Maccarone has Rampling engage in candid conversations with many of her closest friends, including author Paul Auster and photographer Juergen Teller. Very much at ease with these old acquaintances, Rampling reveals her views on aging, beauty, desire and death with disarming frankness. Often these conversations veer into the questions raised by her films, like the taboo sexuality of The Night Porter and Max mon Amour, or the tough moral choices of Sidney Lumet's The Verdict.

This "haunting and captivating" (LA Times) portrait was an official selection of the Cannes Film Festival and features clips from many of Rampling's films (including Woody Allen's Stardust Memories and François Ozon's Swimming Pool), showing the breadth and depth of her talent. THE LOOK is a revelatory documentary that deeply explores the mind and work of one of the greatest artists of the past 40 years.
"FASCINATING! Ms. Rampling is presented as an endlessly watchable mystery..." - Stephen Holden, The New York Times
"The exceedingly talented star of The Night Porter and Under the Sand holds captivating court in Angelina Maccarone's come-into-my-world documentary portrait... It's a pleasure to be in her company." - Keith Uhlich, Time Out New York
---
Cast
segment
Paul Auster
segment
Peter Lindbergh
segment
Barnaby Southcombe
segment
Juergen Teller
segment
Frederick Seidel
segment
Franckie Diago
segment
Anthony Palliser
segment
Cynthia Fleury
segment
Joy Fleury
Charlotte Rampling
Crew
Directed by Angelina Maccarone
Produced by Gerd Haag, Serge Lalou, Michael Trabitzsch (executive) and Charlotte Uzu
Writer Angelina Maccarone
Cinematographers Bernd Meiners and Judith Kaufmann (segment)
Executive Produced by Bettina Böhler