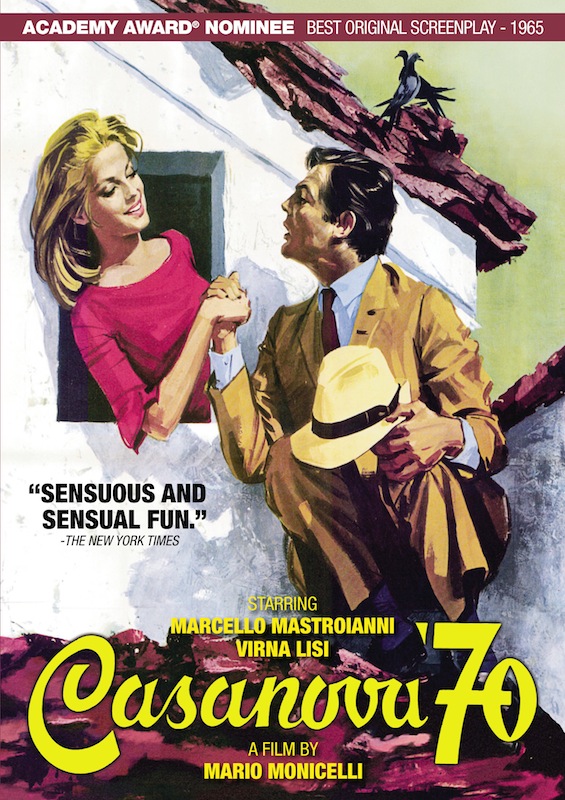 Casanova '70
Directed by Mario Monicelli
Year: 1965
Country: Italy
Language: Italian with English Subtitles
Nominated for an Academy Award® for Best Screenplay, CASANOVA '70 is a raucously funny sex romp starring Marcello Mastroianni at his charismatic peak.

Directed by Italian comedy legend Mario Monicelli (Big Deal on Madonna Street), it finds army officer Andrea (Mastroianni) dealing with a particularly strange case of impotence: his libido only gets aroused in the middle of near-death experiences. So while candle-lit dinners leave him cold, a female lion tamer or a General's wife expand his lust to dangerous proportions. After a visit to a psychoanalyst, he fears his vice will lead to an early grave, so he attempts to live as a celibate with the virginal beauty Gigliola (Virna Lisi), but he is only delaying his inevitable descent back into sin.

Packed with bed-hopping hijinks, a parade of gorgeous actresses, and Mastroianni's hilariously dry wit, CASANOVA '70 is a colorfully ribald gem from the Golden Age of Italian comedy.
"Sensuous and sensual fun." -The New York Times
---
Cast
Marcello Mastroianni
Crew
Directed by Mario Monicelli