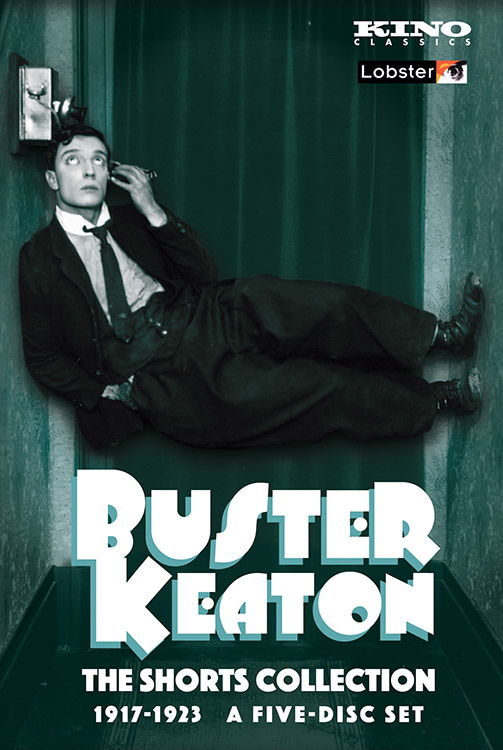 Buster Keaton: The Shorts Collection - The Scarecrow
Directed by Buster Keaton, Roscoe "Fatty" Arbuckle, Eddie Cline, and Malcolm St. Clair
Year: 1917
Running Time: 738 minutes
Country: U.S.
THE SCARECROW (1920) Director: Buster Keaton/ Eddie Cline Producer: Joseph M. Schenck. Cinematographer: 0gin Lessley Scenario: Buster Keaton/ Eddie Cline Technical director: Fred Gabaurie Distributed by: Metro Pictures (December 22, 1920). Cast: Buster Keaton, Edward F. Cline, Joe Roberts, Mary Astor, Sybil Seely, Joe Keaton, Al St. John, Luke the Dog

An early comedy that addressed the public's fascination with automation (the result of the Ford Motor Company's as­sembly line), The Scarecrow delights with its clever sequence involving Buster and Joe Roberts as farmhands who share a
one-room house with surprising time and space-saving de­vices. The appearance of "Luke," Arbuckle's Staffordshire Bull Terrier, is a link to Keaton's film apprenticeship.
Cast
Buster Keaton
Roscoe "Fatty" Arbuckle
Crew
Directed by Buster Keaton, Roscoe "Fatty" Arbuckle, Eddie Cline and Malcolm St. Clair