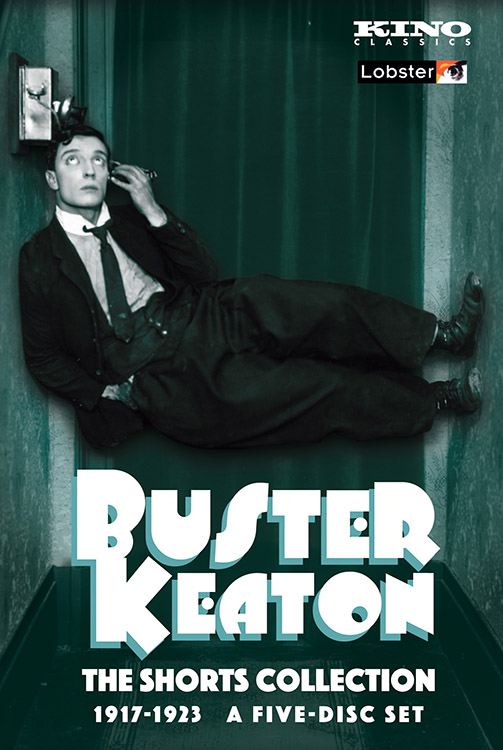 Buster Keaton: The Shorts Collection - The Play House
Directed by Roscoe "Fatty" Arbuckle, Eddie Cline, Malcolm St. Clair, and Buster Keaton
THE PLAY HOUSE (1921) Director: Buster Keaton / Eddie Cline Producer: Joseph M. Schenck. Cinematographer: Elgin Lessley Scenario: Buster Keaton / Eddie Cline
Technical director: Fred Gabaurie Distributed by: First National (October 6, 1921).
Cast: Buster Keaton, Edward F. Cline, Monte Collins, Virginia Fox, Joe Murphy, Joe Roberts, Jess Weldon, Ford West

The Play House-one of Keaton's greatest comedies-con­tains one of his best set pieces: a dream sequence in a the­ater where he plays every member of the cast, crew, pit band, and audience. The multiple exposures on the single strip of film was achieved by cinematographer Elgin Lessley blocking out the full frame with the exception of the small space occupied by one of the various Keaton characters.
Lessley then had to rewind the exposed film to the beginning, and repeat the process. As Keaton later remembered, "If he [Lessley] were off the slightest fraction, no matter how carefully I timed my movements, the composite action could not have synchro­nized. But Elgin was outstanding among all the studio cam­eramen. He was a human metronome."

Cast
Buster Keaton
Roscoe "Fatty" Arbuckle
Crew
Directed by Buster Keaton, Roscoe "Fatty" Arbuckle, Eddie Cline and Malcolm St. Clair