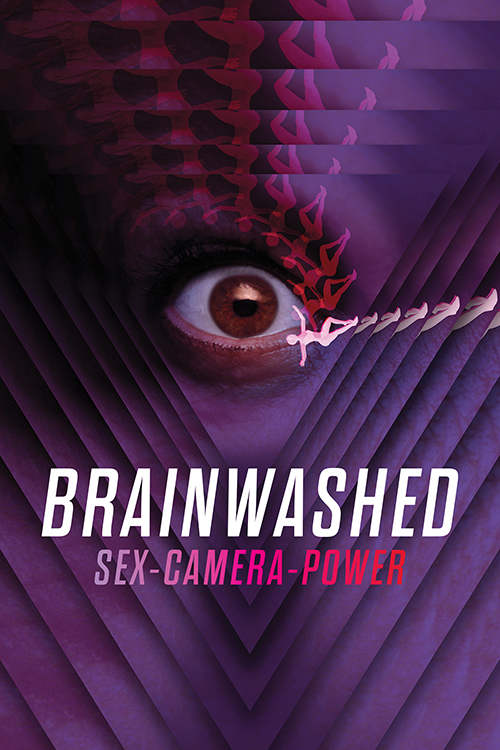 Brainwashed: Sex-Camera-Power
Directed by Nina Menkes
Year: 2022
Country: U.S.
Language: English
English Closed Captions
If the camera is predatory, then the culture is predatory." In this eye-opening documentary, celebrated independent filmmaker Nina Menkes explores the sexual politics of cinematic shot design. Using clips from hundreds of movies we all know and love – from Metropolis to Vertigo to Phantom Thread – Menkes convincingly makes the argument that shot design is gendered. Brainwashed: Sex-Camera-Power illuminates the patriarchal narrative codes that hide within supposedly "classic" set-ups and camera angles, and demonstrates how women are frequently displayed as objects for the use, support, and pleasure of male subjects. Building on the essential work of Laura Mulvey and other feminist writers, Menkes shows how these not-so-subtle embedded messages affect and intersect with the twin epidemics of sexual abuse and assault, as well as employment discrimination against women, especially in the film industry. The film features interviews with an all-star cast of women and non-binary industry professionals including Julie Dash, Penelope Spheeris, Charlyne Yi, Joey Soloway, Catherine Hardwicke, Eliza Hittman, Maria Giese, and Rosanna Arquette. The result is an electrifying call-to-action that will fundamentally change the way you see, and watch, movies.
"Nina Menkes' eye-opening documentary will forever change how you look at films."
---
"A documentary for any woman who ever wanted, even for a moment, to throw a grenade at the canon."
---
"One of the top five films to see this fall!"
---
"An expansive documentary on the gendered nature of film language."
---
"Menkes is a real no-bullshit breath of fresh air. With a torch. And with any luck, she's heading your way to set fire to something, soon."
---
"Calls for a radical reinvention of how shots and film grammar are formulated. Viewers are meant to wrestle with this film, not passively consume a simple message — and they'll leave invigorated."
---
"Completely eye-opening. A needed reminder to pay closer attention."
---
"Explosive and compelling. Menkes pulls off the tricky balance of making Brainwashed digestible and illuminating for the casual cinema-goer while being stimulating and paradigm-shifting for fellow filmmakers and scholars of film."
---
"Subversive. Menkes is not afraid to take on the film canon, and the directors hailed as the gold standard."
---
Cast
Julie Dash
Penelope Spheeris
Charlyne Yi
Joey Soloway
Catherine Hardwicke
Eliza Hittman
Maria Giese
Rosanna Arquette
Crew
Directed by Nina Menkes