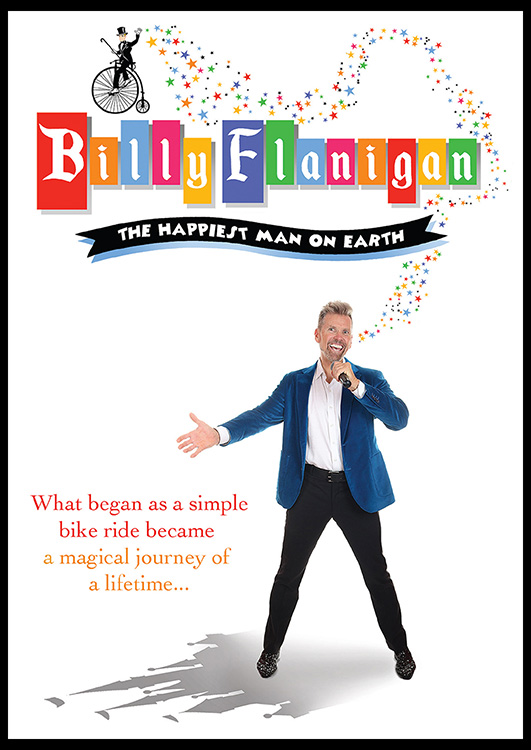 Billy Flanigan: The Happiest Man on Earth
Directed by Cullen Douglas
Year: 2022
Country: U.S.
Language: English
English Closed Captions
Billy Flanigan has been called a lot of names – "Mr. Disney," "Living Legend," "The Man with the Thousand-Watt Smile," "Husband," "Dad," "Grandpa"… and "Queer." The longest contracted Walt Disney World Performer (40 years), Billy has entertained millions from around the globe.

When COVID forced the Parks to close and Performers became unemployed, Billy embarked on a 7,000-mile cycling trek, delivering "Flanigrams" to brighten days. His singing and dancing telegrams were featured on Good Morning America, The Doctors, and in People Magazine. But out of the spotlight, Billy is forced to confront his biggest antagonist and his daunting past. Through candid interviews and never before seen archival footage, Billy pulls back the curtain, to reveal his true self, for all to see.
Cast
Billy Flanigan
Iris Lynne Sherman
Donn Lamkin
Crew
Directed by Cullen Douglas