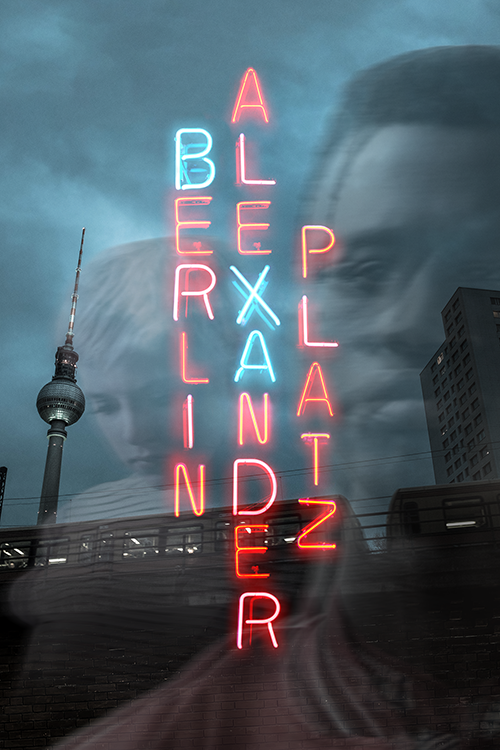 Berlin Alexanderplatz
Directed by Burhan Qurbani
Year: 2020
Country: Germany
Language: German w English Subtitles
An African immigrant struggles to make a new life for himself in the big city in director-co-writer Burhan Qurbani's (We Are Young. We Are Strong.) audacious, neon-lit reinterpretation of Alfred Döblin's 1929 novel. After surviving his perilous journey, Francis vows to be a good man, but he soon realizes how difficult it is to be righteous while undocumented in Germany-- without papers, without a nationality, and without a work permit. When he receives an enticing offer for easy money from the psychopathic gangster Reinhold (Albrecht Schuch), Francis initially resists temptation, but eventually he is sucked into Berlin's underworld and his life spirals out of control. – Alissa Simon
"A deep-cut dash of contemporary topicality… unimpeachable craft and performances."
---
"Breathes fresh air into the classic tale with this diverse, topically relevant remake."
---
"A 21st century take on Döblin's working-class underworld, bolstered by pitch-perfect performances, spectacular cinematography, and a racial bent that further underlines the protagonist's outsider status."
---
"A poetic, cinematic reflection on the nature of good and evil. It shows a beautiful Berlin but also highlights the underbelly of drugs, decadence and violence."
---
"Lays bare the humanness of every situation and how life is forever under the influence of circumstance."
---
Cast
Welket Bungué
Albrecht Schuch
Jella Haase
Joachim Krol
Annabelle Mandeng
Crew
Directed by Burhan Qurbani
Writers Burhan Qurbani and Martin Behnke