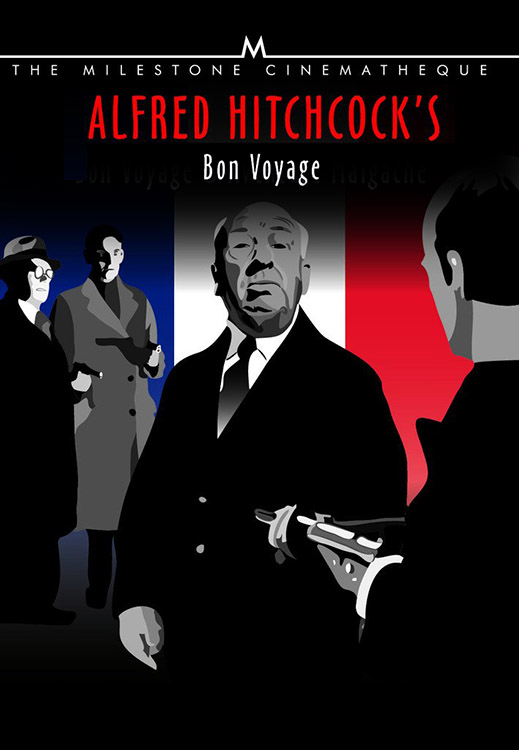 Alfred Hitchcock's Bon Voyage
Directed by Alfred Hitchcock
Year: 1944
Country: U.K.
Language: French w English Subtitles
Legendary master of suspense and intrigue Alfred Hitchcock directed this forgotten classic in 1944 to aid the war effort, but when government officials saw his work, they labeled it "inflammatory" and shelved it from release.

BON VOYAGE sees a Scottish RAF gunner, escaped from a German prison camp, being interrogated by a French intelligence officer. As the gunner explains how he was helped and guided by a Polish escapee, Hitchcock brings the audience to their journey through war torn France, passed off hand-to-hand by ambivalent strangers through a series of sinister rendezvous.
Cast
John Blythe
Janique Joelle
Crew
Directed by Alfred Hitchcock