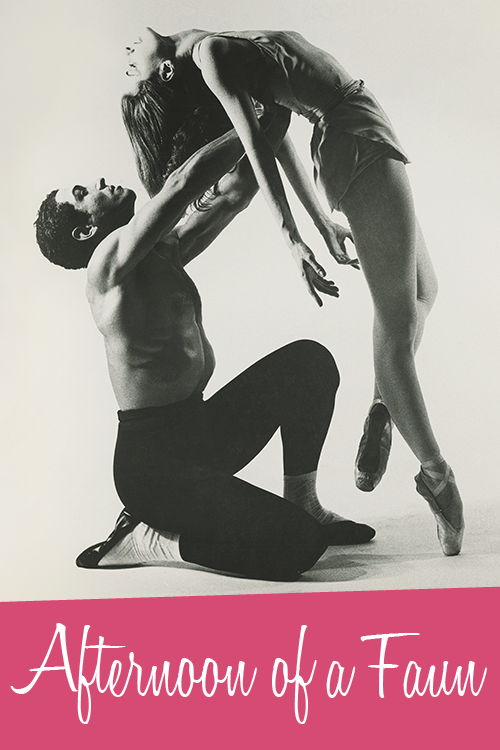 Afternoon of a Faun: Tanaquil Le Clercq
Directed by Nancy Buirski
Year: 2013
Country: U.S.
Language: English
English Closed Captions
Buirski (The Loving Story) brings to the screen the magnificent and tragic story of Tanaquil Le Clercq. Of the great ballerinas, Le Clercq may have been the most transcendent, mesmerizing viewers and choreographers alike. Because of her extraordinary movement and unique personality on stage, she became a muse to two of the greatest choreographers in dance, George Balanchine and Jerome Robbins. She had love, fame, adoration, and was the foremost dancer of her day until it suddenly all stopped. At the age of 27, she was struck down by polio and paralyzed. She never danced again. The ballet world has been haunted by her story ever since.

With a soul-stirring soundtrack and exquisite visuals, this is a story of how one woman passionately influenced an entire art form. AFTERNOON OF A FAUN: TANAQUIL LE CLERCQ is a frighteningly real, gracefully candid portrait of an artist. Rarely has a film revealed such a dramatic experience on such an intimate scale.
A woman of indomitable will who was determined to enjoy her existence despite the disease, Le Clercq made an independent life for herself that included traveling to Europe with friends and teaching at the Dance Theatre of Harlem, founded by former dance partner Arthur Mitchell. After she and Balanchine divorced in 1969, she lived alone for the rest of her life, which this fine documentary makes you feel is very much the way she wanted it." Kenneth Turan, Los Angeles Times
"It is almost as though you are beholding mythological deities who have alighted briefly on the earth....one of the great ballerinas of the 20th century." - Stephen Holden, New York Times
"Classical dance great Jacques d'Amboise calls Tanaquil LeClercq's style a 'path to heaven.' And this lovely documentary by Nancy Buirski makes it clear that he's right." - Elizabeth Weitzman, New York Daily News
"CRITICS' PICK." - Stephanie Zacharek, Village Voice
"3.5 stars. Mesmerizing, beautifully crafted." - Godfrey Cheshire, RogerEbert.com
"With its extraordinary footage and a story replete with tragic ironies, Nancy Buirski's documentary on famed prima ballerina Tanaquil Le Clercq often soars" - Variety
"A richly-layered film that measures up to its subject's own grace and complexity" - Indiewire
---
Cast
Tanaquil Le Clercq
George Balanchine
Crew
Directed by Nancy Buirski