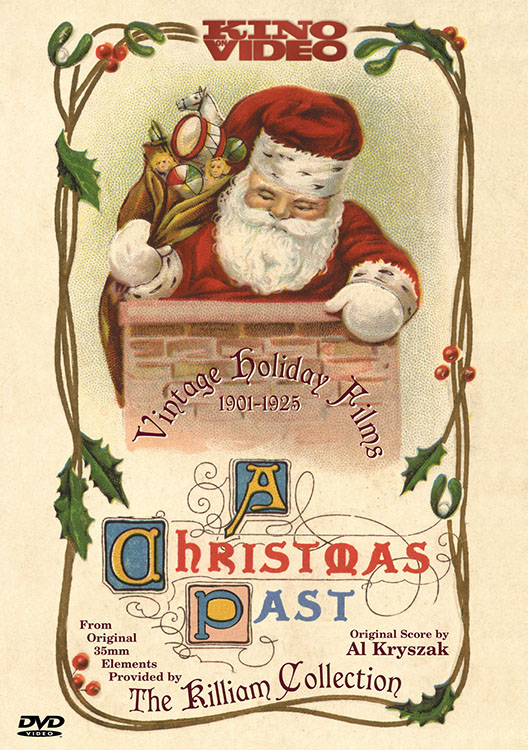 A Christmas Past
Directed by Edwin S. Porter, (various), and D. W. Griffith
Year: 1901
Country: U.S.
Language: English intertitles
A CHRISTMAS PAST offers a nostalgic peek into the Yuletide pleasures of the early 1900s. Evoking the Victorian charm of Currier and Ives prints, these picturesque comedies and tender dramas were produced as cinematic Christmas cards offered to moviegoers of the silent era.

Included in this collection of archival rarities, most of which were produced at Thomas Edison's studios, are the 1910 version of Dickens's immortal A Christmas Carol, a heartwarming melodrama by D. W. Griffith (A Trap For Santa), as well as the first screen version of Clement Moore's 1822 poem "'Twas the Night Before Christmas."

These films have been digitally mastered from original 35mm elements and are accompanied by a wistful new score by Al Kryszak -- performed by a variety of instruments including harp, violin, and Christmas handbells -- which beautifully enhances the delicate shadings of each of these rare and fascinating treasures.

Crew
Directed by Edwin S. Porter, (various) and D. W. Griffith