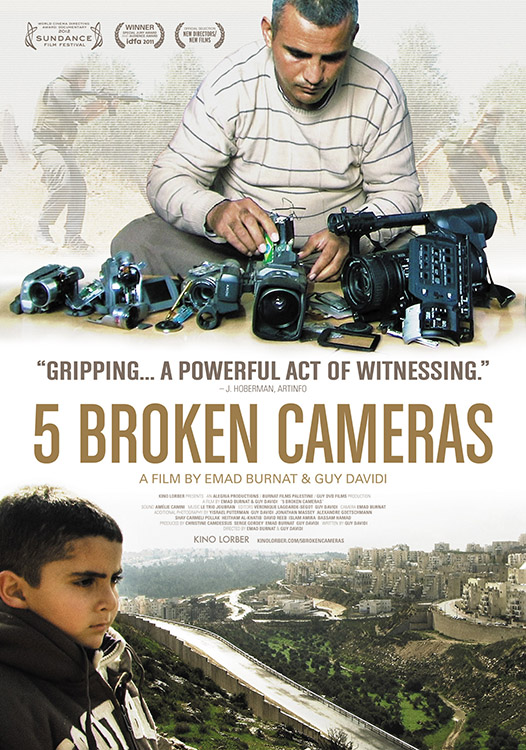 5 Broken Cameras
Directed by Guy Davidi, and Emad Burnat
Year: 2011
Country: France, Israel, Middle East, Palestine
Language: Hebrew and Arabic w/English subtitles
An extraordinary work of both cinematic and political activism, 5 BROKEN CAMERAS is a deeply personal, first-hand account of non-violent resistance in Bil'in, a West Bank village threatened by encroaching Israeli settlements. Academy Award Nominee for Best Documentary Feature.

"[A] rigorous and moving work of art." - A. O. Scott, New York Times
"Uniquely powerful, putting faces and human consequences to a political dispute that will seemingly never end." - The Hollywood Reporter.
"An essential work both on filmmaking and political activism." - Slant Magazine.
An American Library Association Video Round Table notable film of 2015
---
Crew
Writer Guy Davidi
Directed by Guy Davidi and Emad Burnat