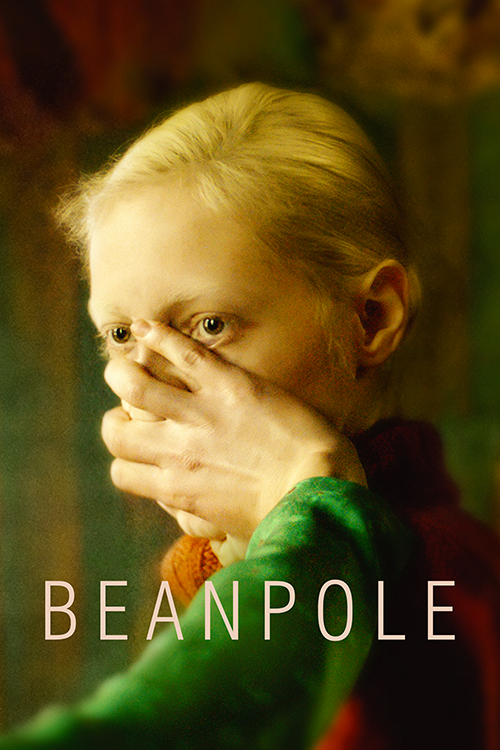 Beanpole
Directed by
Year: 2019
Country: Russia
Language: In Russian with English subtitles
In post-WWII Leningrad, two women, Iya and Masha (astonishing newcomers Viktoria Miroshnichenko and Vasilisa Perelygina), intensely bonded after fighting side by side as anti-aircraft gunners, attempt to readjust to a haunted world. As the film begins, Iya, long and slender and towering over everyone—hence the film's title—works as a nurse in a shell-shocked hospital, presiding over traumatized soldiers. A shocking accident brings them closer and also seals their fates. The 28-year-old Russian director Kantemir Balagov won Un Certain Regard's Best Director prize at this year's Cannes Film Festival for this richly burnished, occasionally harrowing rendering of the persistent scars of war.
"Critic's Pick. Dazzling… a brilliantly told, deeply moving story about love... from the sensationally talented Russian director Kantemir Balagov."
---
"Ferocious and extraordinary. You often have to remind yourself to breathe."
---
"Brilliant. Balagov is a fiercely individual and quite staggeringly accomplished talent."
---
"Bold and exacting. Feels damn-near radical."
---
"Achingly beautiful. Extraordinary performances and Roma-level production design elevate a brutal yet tender story of two women in post-war Leningrad. Recalls Cristian Mungiu's 4 Months, 3 Weeks and 2 Days."
---
"One of the first essential cinematic works released in theaters this year... Beanpole [is] the astonishing sophomore feature effort of 28-year-old Russian director Kantemir Balagov, who utilizes color as artfully as any painter one can name."
---